About Me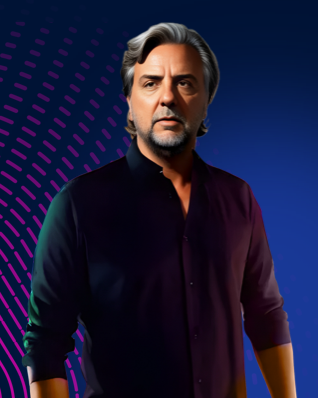 Resume
Collaboration - The only path toward innovation
A natural-born entrepreneur. A Fin&InsurTech pioneer, one of the first to focus his core businesses and partnerships on technologies for industries ripe for disruption.

In 2018, he is celebrating the 40th anniversary of his first invention. He's developed and harnessed cutting-edge technologies for the global financial services, insurance, healthcare, and travel industries.

Sergio's latest venture, novae, has a higher purpose: to offer visible superior experiences with invisible payments + assurance. Add to that behavioral economics, a relatively new practice based on collective psychological and cognitive data, mixed with conventional economic concepts. This uncommon blend has become his compass to navigate the world of finance, insurance and technology. It has revealed new horizons and sought new accelerated business models, user-centric solutions, disruptive user experiences, and speed needs. The result? Satisfied and happy consumers.

Sergio has lived and worked in the United States, Argentina, Spain, Russia, and Colombia. In his spare time, he is an accomplished swimmer, soccer player, sailor, boat builder, and musician. He is married and has four children.

Contact
Join me in causing mass disruption